We are here to disrupt the auto insurance world because people shouldn´t pay for anything they don´t use nor for people that don't care.
That's why we offer a pay as you drive model, the first car insurance that reward and incentivise people to drive less, more eco-friendly and safer.

We are the first in the world to use Artificial Intelligence to outline pricing per strata and expected loss ratio per trip driven.
WE ASSESS RISK IN REAL TIME
- The entire sample from the best to the worst driver
Greater Than invented a new approach to analyze Big Data. With this technology we attained essential insight into drivers' performance in relation to accident ratio. Real-time assessment gives each driver a unique and justly priced insurance - allowing the modern consumer to share the cost of risk with like-minded drivers and pay only for actual usage.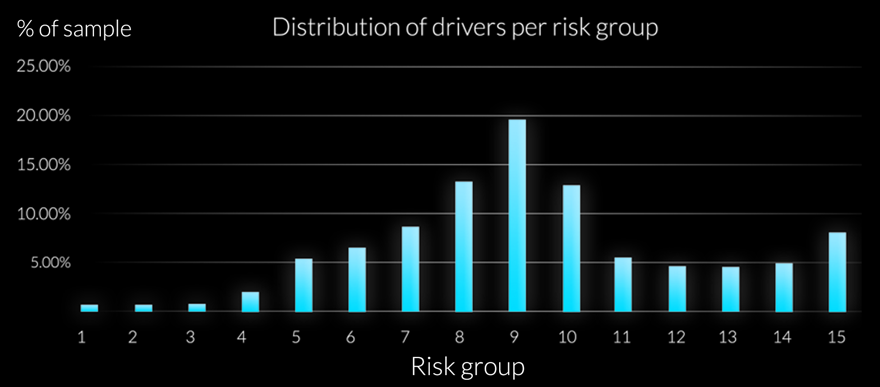 WE CARE ABOUT HOW YOU DRIVE
- NOT ABOUT YOUR AGE
GOOD DRIVERS ARE PAYING TOO MUCH
With current pricing models, good drivers are paying way too much for their car insurance. Not only that, but they are also subsidising the cost for poor drivers. We are going to change that!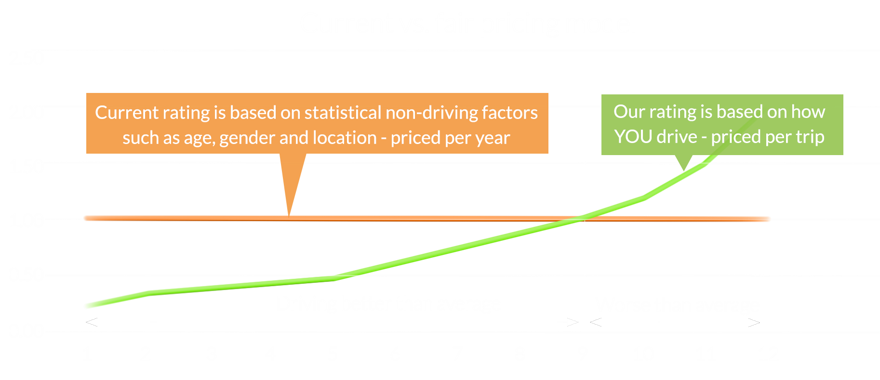 We have developed a completely new way of evaluating risk in real time that is not based on historical statistics at a collective level, such as where you live, what brand of car you drive or your age. By linking your auto insurance to Enerfy's software, we can offer an individual insurance that only charges you when you actually use your car, and whereby you pay for and share the risk with like-minded drivers. Furthermore, you will also directly benefit from each trip that you take by being more aware and paying more attention to safety. This means that you don't pay for the risk of careless motorists and you don't unnecessarily pay hundreds of dollars when your car is just standing in your garage.
THE CAR INSURANCE FOR
REAL CSR ACTIONS
Our insurance incentivizes people to drive safer, which leads to
important fuel savings and even encourages the utilization of
alternative modes of transportation.
PREDICT AND PREVENT ACCIDENTS
The Driver Digital DNA provides real-time information on every driver; their risk level each trip ranked from 1 to 15. With a couple more years of R&D, the "DNA" will actually be able to predict accidents.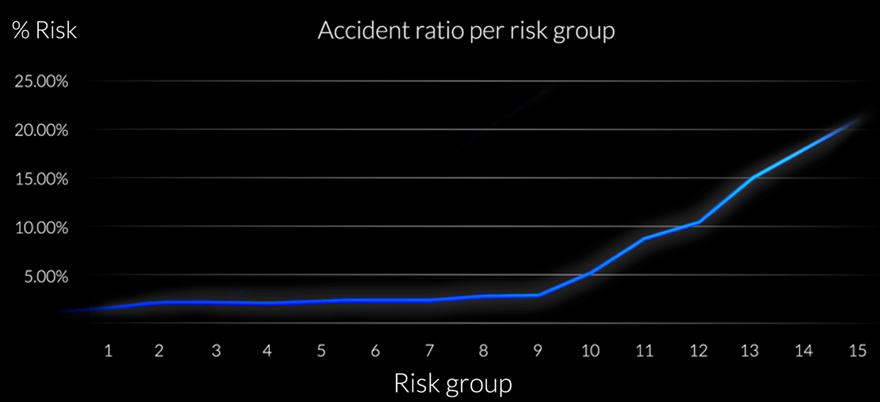 PAY AS YOU DRIVE - PER TRIP
Greater Than invented the technology that makes driving measurable, comparable and quantifiable, independent of car make or traffic. With this knowledge we have made it possible for drivers to pay for usage only. Not only that, but also enjoy the benefit of paying as you drive - per trip. This is what we call a fair and transparent product, where you are in control.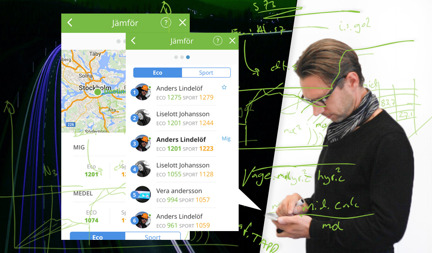 The Enerfy platform, provide a number of useful services to our users. With over 11 years of real in field experience and lab research, we are not just good at measuring drivers, we are leaders in understanding how to inspire a safer- and more energy efficient driving style - we gamify driving.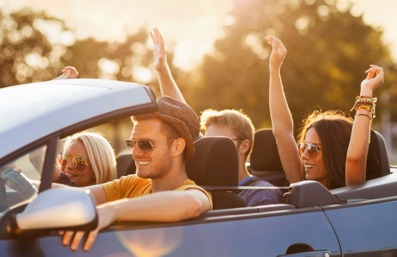 THE COMMUNITY OF DRIVERS WHO CARE
This is not just a car insurance, it is a community of people who care about their cars, care about their driving, care about courtesy in traffic, care about the environment, care about safety and the future of our children. This is a community of people who care about helping other drivers to get a lower insurance rate. We care!